Frequently Asked Questions about French Voice-over
1) What kind of texts can you order?
You can order all types of texts. Being a professional voice over, I adapt my voice to all types of projects according to your wishes and instructions, whether TV advertising, radio, radio jingles, TV or DJ, broadcasted message in-stores, on-hold messaging/audiotel, documentary, reportage, e-learning, business video, tutorials, movie trailers and finally voice over and dubbing.
2) Studio recording or home studio?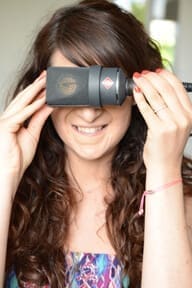 I live in Paris and I have a showbiz worker status. I can go to the Paris region and record in your studio.
I also have an auto-entrepreneur status and I am equipped with a professional quality home studio. I can thus register my french voice and deliver it to you remotely over the Internet.
I deliver my raw voice over, without treatment or effect, I do not do sound production and I send you the clean record.
If you want to direct me during my recording in home studio, it is quite possible via Skype!
3) How to order on the Internet?
Just send me an email at nellyrebibo@gmail.com or contact me via the contact form noting your text, the broadcast type (radio, TV, the Internet) and the desired performance intentions. You can also call me at +33.6.17.64.02.98.
4) How long delivery takes?
I deliver my voice very quickly.
Any order placed before 4 pm is delivered the same day.
Orders placed after 4 pm are processed first hour the next day morning.
5) What are the payment methods?
You can pay by bank transfer, check or PayPal.
6) Do you want to become a voice-over talent ? Who should you contact?
The voice over business being fascinating, I am asked regularly tips to become voice overs. Unfortunately, I do not offer voice coaching. I therefore invite you to search voice over or dubbing schools, or any other voice over training in your city. In addition, I do not propose voice or dubbing casting. Thank you for your understanding.
7) Does my voice tell you something?
This is probably because you had heard me on TV or on the radio due to the Castorama's advertising campaign ("C'est Castoche"), TV ads for Nintendo DS games, radio spots SFR, SMS ads (send COCU, WEDDING, BABY, etc… to the 6.22.22), TV ads for Warner music for albums releases by various artists, in messages broadcasted in-store like Gifi, Orchestra or even Bébé 9, on Fun Radio Belgique (on-air voice since 2009), or also in voice over foreign programs on MTV, 6ter, or RMC Découverte